Vitavp launched pod vape with a better experience. Beijing-based aerosol brand Vitavp has recently been authorized by Yunnan Zhongyan New Materials Technology Co., Ltd. The former has become Yunxiangyi fragrance vape juice authorized operator under Yunnan Zhongyan, which is also the first officially authorized vape enterprise in 2019.
PS: Yunxiangyi, a state-owned tobacco company under the background of Chinese tobacco sales monopoly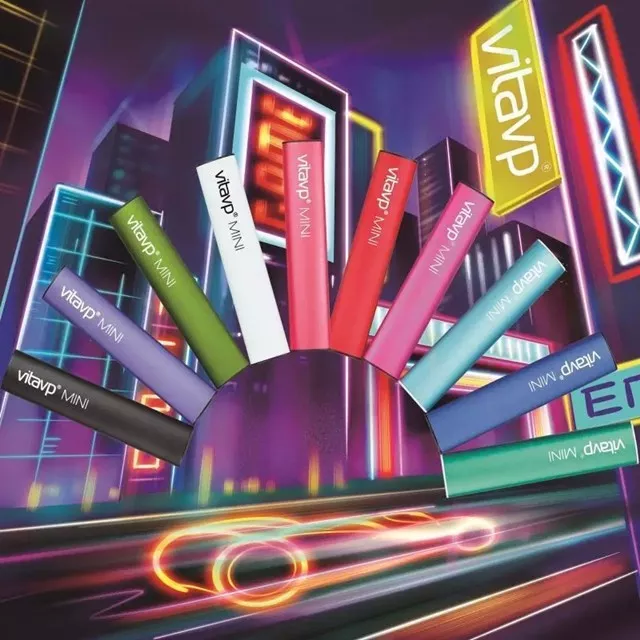 In addition, Vitavp, as a vape start-up company, was elected as the Standing Director of the Vape Industry Committee of the China Vape Commerce Chamber.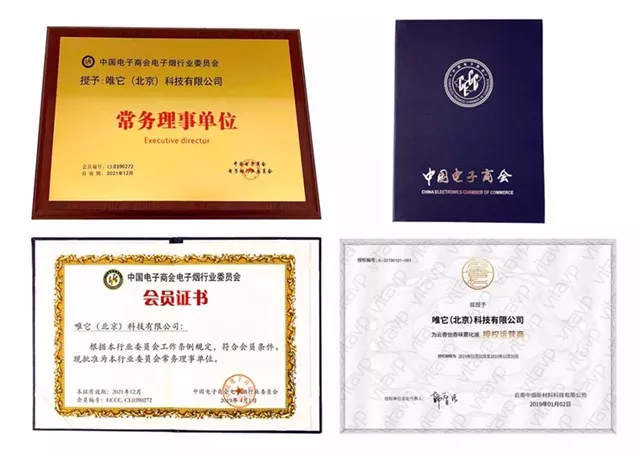 Standing Board Member and Yunxiangyi Authorization Certificate
Vitavp was founded in 2015 as the only vape juice company. In the early stage, its main business was the research and development of e-liquid products. Liu Dongyuan, founder and CEO, told Vape hk that the company began to enter the market of pod vape products at the end of 2016. The whole research and development cycle was nearly one and a half years, and the product was launched in 2018.
Liu Dongyuan said that Vitavp has a longer research and development cycle than most of the products on the market because it hopes to give the technical team enough time to develop and innovate so as to make the user experience better, such as the patent of ceramic atomization technology (reducing leakage and stabilizing power), the patent of T-type airway design (different from single-hole air outletting, dividing the vape pend into two parts after "bumping into air"). These are the Vitavp team's research and development results.
It is worth mentioning that Vitavp only uses lithium cobalt oxide batteries with higher battery density and more expensive price, and achieves a capacity of 620 mA higher than the industry average (300 – 400 mA hours), a single charge time needs less than 40 minutes, users can normally use more than three days after full charge, and more than two sets of vape cartridges.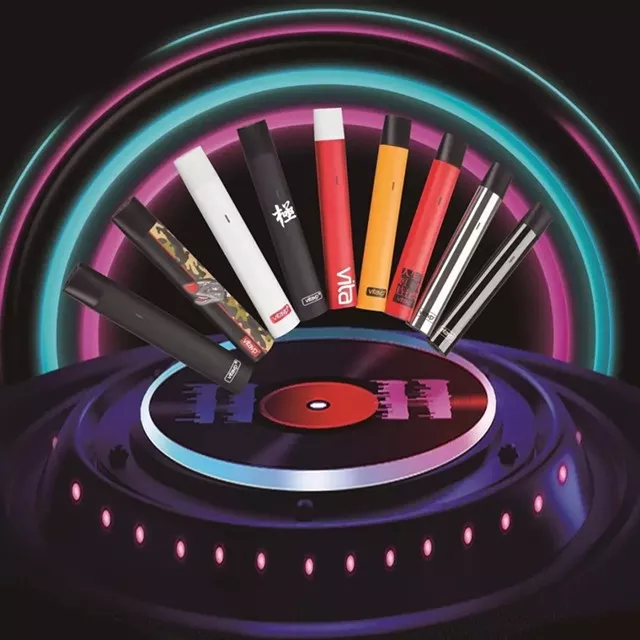 IP Partnerships of Vitavp Cartridge Replacable Vape

Vitavp MINI disposable cigarette
Up to now, vitavp has only introduced two kinds of products, one-off cigarette and cartridge changing cigarette. As for Vape juice, Vitavp has introduced products with different contents, such as high nicotine, low nicotine and non-nicotine energy stick. The tastes of different flavors and nicotine content have exceeded 30 kinds.
In order to ensure the quality of production, Vitavp has set up a branch company in Shenzhen and established a supply chain. Liu Dongyuan said that in the past few years, when the pod vape products started to get popular, OEM factories had more talking rights. In the past two years, with the rise of more brands, building their own production lines could allow the brand itself, they start to gain more rights in directing more factors in the product.
Thanks to the team's many years of experience in youth culture-related industries before starting their own businesses, Vitavp launched cooperative payments with a number of fashion brands and luxury car factories in the early days of its aerosol vape juice products. In order to avoid the usage from teenagers and campus students as much as possible, Vvitavp also has higher requirements for dealer location, requiring that stores should be far away from schools and other areas, and can not be located in places where teenagers can enter.
Vitavp has good revenue both at home and abroad at the initial stage of its listing, with a monthly revenue of 10 million yuan. Liu Dongyuan said that the company's current share in overseas markets is about 30%. In 2019, the company will continue to focus on overseas migration and sell products to more countries.